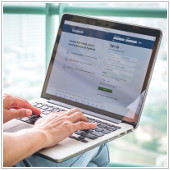 If you want to reach more potential customers, creating a video to market the products/services, brand, or core business values. Here are seven types of video content you can take advantage of to appeal to your intended audience.
Business introduction or behind-the-scenes
If your company lacks an online presence, give customers direct access to your staff and your product.
Make sure to invite as many viewers as you can. You'll likely want to keep the video content available after the live broadcast has ended.
vide content News and trending topics
Current and live event broadcasts are great because they give your audience something to share.
Facebook Live and Instagram stories allow people and businesses to share recent information, trending news, and other relevant stories. For example, you can stream a live cooking show while engaging your viewers by hosting a Q&A live.
With these features, you can instantly reach millions of viewers in mere seconds.
Ask me anything about video content
You may be getting a lot of conceptual questions about innovative ways to use your product or service. There's no better way to address these questions than to do a personal and unscripted AMA segment.
Should you get a good turnout, make sure to keep questions and answers moving in a relevant and interesting direction. Addressing service bugs or product feature requests will be a lot more beneficial for wider audiences.
How-tos
Whether it's a soon-to-be-released product or a simple rehash of an existing one, there's no better way to guide customers than by using how-to videos.
Not only do these show existing clients the best way to use your product or service, but it also allows potential customers to see both your product and your customer service philosophy in action. Saving these videos can be invaluable as you continue to get questions about your products or services — it's an easy way to build a video content reference library for sales and support.
Webinars
Webinars are events held on the internet attended by an online audience. They allow for online participation, thanks to real-time audio and video feeds.
In addition, video images and presentation slides can be broadcasted and ran in sync with the rest of the presentation. You can also make use of the screen capture functionality to show your viewers an application or a website. Webinars also offer various interactive opportunities such as chat, polls, surveys, and tests.
Live broadcast announcements
You can post live broadcast updates on social media platforms about an upcoming product, service, or event. Furthermore, these can make your announcement far more interesting and personal than a press release or faceless status update ever will.
Text-based announcements and pre-recorded videos severely limit how you address the "fine print" questions from customers. Think of live broadcasts as a chance to hold your own personal press briefing and address questions after your scripted announcement.
Social media reports indicate that Facebook users spend three times longer watching live broadcasts than pre-recorded videos. There are a handful of different services to use for live video broadcasting. Also, Deciding which one is the best for you can depend on a lot of different variables, such as the length of your content and the demographics of your target audience.
Promotional videos
Use social media to offer a special promotion to anyone who tunes in to a live broadcast. Your promotional videos should portray your business in a positive light and make people want to do business with you.
Nowadays, many companies use influencers to attract people. If you have someone who's familiar to your audience promoting your business, you're likely to get the attention of potential customers, especially those who are hearing about your product or service for the first time.
Remember that promotional videos should be straight to the point and should last no longer than 10 – 15 minutes.
Most importantly, we'll be happy to assist you in adding value to your business with today's best live video services.
Published with permission from TechAdvisory.org.
Source.